Alabama's Delightful Song Is Absolutely Timeless
There's a reason why Alabama is one of the most successful groups in country music history. Their music managed to speak to country folks far and wide, and has maintained a timeless quality that makes it beloved by multiple generations.
One of the group's most recognizable songs is "Dixieland Delight," released in 1983 as the group's lead single off of their album The Closer You Get…
The song topped the country charts in both the U.S. and Canada, and was nominated for Favorite Country Single at the 1984 American Music Awards. Its popular music video won the AMA for Favorite Country Video that year.
As one of Alabama's most iconic songs, "Dixieland Delight" has been covered more times than one person could ever count. Other country artists often pay homage to the legendary group by performing the song live, such as Luke Bryan and Kenny Chesney.
A popular cover was recorded in 2017, and features Tim McGraw and the country trio Midland delivering an acoustic performance of the song in a bathroom.
Keeping It Classic On The Voice
We have another favorite cover of the song, thanks to Blake Shelton and his talented team from Season 15 of The Voice.
During the third results show of the season, Shelton and his team (consisting of Chris Kroeze, Dave Fenley, and Kirk Jay), took to the stage to perform the Alabama classic. Over the years, we've come to expect nothing but excellence from Shelton's team performances, and that's exactly what the Season 15 stars delivered.
Everyone started off taking turns, with Shelton opening the tune and then allowing each of his team members the chance to shine on their own.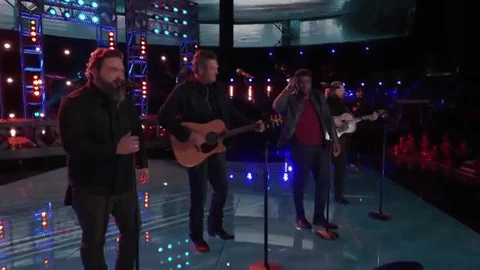 Y'all Are Sure To Get Into This
The pure country sound became even more delightful once all four singers jumped in. It was a boot-stompin' good time in that place once they all sang together and the song picked up the pace!
Seriously, you could tell that everyone was having such a fun time watching Team Blake perform. Even Kelly Clarkson got into it!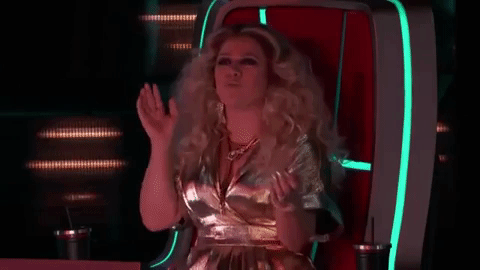 If you watch nothing else today, you have to see Team Blake's performance of "Dixieland Delight." They fully embrace that old-school country feeling!
Just goes to show that Shelton sure knows how to pick talented artists for his team. All of these fellas are sure to go far!