Blake Returns To His Roots
As he was gearing up to release his album Texoma Shore, Blake Shelton clued fans in on what they could expect from the record. He promised a return to his older sound, harkening back to the days when he recorded "Austin" and "The Baby."
Once the album debuted, fans saw that Shelton delivered on that promise. Perhaps one of the most authentic songs on the album in terms of sound and theme is "I Lived It."
In January 2018, Shelton released "I Lived It" as the second single off of Texoma Shore. Although he didn't write the song, fans were quick to note how it sounded like something straight from his own mind.
Old Memories Come Up In New Song
With lyrics such as "Wouldn't dream of spending that two dollar bill from pushing a lawnmower 'round," the song is deeply sentimental. After Shelton reflects on such moments, he sings how other people may not understand since they haven't been through the same things.
But Shelton says that because of those moments, he has turned into the person he is today.
The message Shelton conveys through "I Lived It" is one that fans have easily been able to connect with. In the month after its release, the song climbed as high as the third spot on the Billboard Country Airplay chart and the 63rd spot on the all-genre Billboard Hot 100.
Music Video Takes Blake Back To His Past
Shelton upped the nostalgia factor when he debuted the music video for "I Lived It" in March 2018.
The video shows him walking down an old dirt road as he reflects on memories from his childhood and teenage years.
The memories Shelton sings of play out right before your eyes, as actors playing younger versions of himself act out those moments. You also get small glances into Shelton's real-life childhood, as a few images from his younger years appear in the video as well.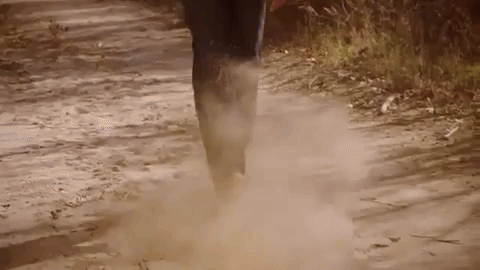 For anyone who had a similar upbringing to Shelton's, this video is sure to take you back. Don't be surprised if it gets the waterworks going.
Speaking of waterworks, take a trip back to that older sound Shelton's trying to capture again by watching his emotional music video for "The Baby" below.
Are there any other songs of Shelton's that always make you tear up? "Austin" has to be another one for us!