You Can Always Count On The Voice For A Laugh
Whenever The Voice puts together a season finale, you can always count on a good night of entertainment. Not only do you get to watch the coaches and celebrity guests perform, but you get the chance to see some scripted content featuring the coaches.
The Voice pulled out all the stops for its Season 16 finale, sharing a number of hilarious bits featuring coaches Blake Shelton, Adam Levine, John Legend, and Kelly Clarkson.
One of those hilarious clips shows the extreme lengths Clarkson goes to after the other coaches create a "Boys Only" clubhouse she isn't invited to. She ends up building a clubhouse of her own as an act of revenge!
.@KellyClarkson's clubhouse is SO PURE. ?❤️ pic.twitter.com/ot5VCEutyZ

— The Voice (@NBCTheVoice) May 22, 2019
That wasn't the only comical bit that aired during the Season 16 finale. One of the show's most hysterical segments featured its resident cowboy, and it left Voice viewers in stitches!
Blake Hams It Up For Pretend Commercial
The rib-tickilin' clip features Shelton promoting an imaginary new fragrance meant to capture "the essence of a cowboy." And what is the name of this fragrance, you ask? It's Manuré!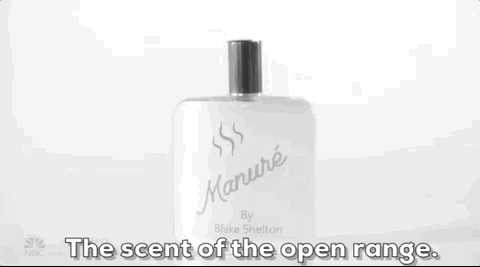 In a spoof of the sexy cologne ads you often see on TV, Shelton tries his best to pitch his new fragrance to the millions of Voice viewers watching at home.
He promotes his signature scent with a number of hilarious one-liners, including "Life is a ride, so giddy-up," and our personal favorite, "One spritz will take you to the rodeo."
Almost all of these lines are spoken in a seductive whisper while Shelton is seen smiling at the camera and making a series of steamy poses. The result is downright hysterical.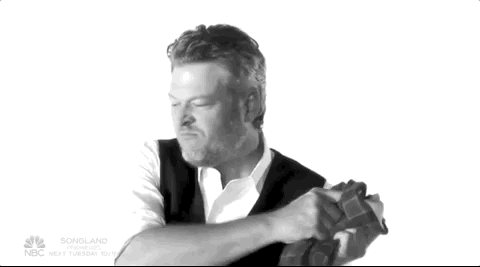 Be Sure To Check Out The Disclaimers
But the best part comes at the end, as a series of disclaimers and warnings flash across the screen. While the announcer reads off a few of them, some of the most hilarious bits can only be caught if you take the time to pause the video.
Just a few of the hilarious disclaimers include:
"Intense hallucinations are not uncommon for up to 15 hours after exposure to Manuré. It's actually pretty cool."
"If Manuré becomes self-aware please throw away."
"If Manuré causes you to sprout a dorsal fin please send pictures."
Also, a few hilarious side effects of wearing Manuré are "Unexplained paper cuts," "Tingly, fur-covered eyeballs," and "Disturbingly smooth skin."
And we're just scratching the surface when it comes to the hysterical things you're going to hear and see in Shelton's promotional clip for Manuré. Go ahead and watch it below, and be prepared to laugh your head off!
Despite the many warnings given, we have a feeling that if Manuré was a real cologne, it will fly off the shelf!