While we are patiently waiting for The Voice to premiere on September 24, the fan favorite show has shared an incredible audition with us to hold us over until then.
Coaches Blake Shelton, Adam Levine, Kelly Clarkson, and Jennifer Hudson have been raring to get this upcoming 15th season started, and all are gunning for the coveted trophy, which Clarkson took home last season with her champion, Brynn Cartelli.
On Tuesday (Sep 18), The Voice leaked 13-year-old Kennedy Holmes' audition – and after watching it, we know why. If this is the kind of talent we will be seeing this season, we are ready!
Performing British pop star Adele's 2011 hit song "Turning Tables," Kennedy blew all four coaches away. It only took a few seconds for Adam to turn his chair, and he was quickly followed by the other three coaches.
After her incredible audition, Kennedy received a well-deserved standing ovation from the entire audience and coaches. Kennedy's performance prompted Blake to walk over to Jennifer and say, "I think she could win. I really do."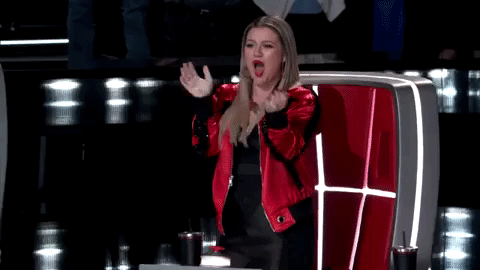 Not only did Kennedy bring the coaches to their feet, she also brought her father watching from side stage to tears. With all four coaches vying for her to be on their team, she has a big decision in front of her…but first – she needs to hear all of them fight for her!
Blake started things off by saying she's the most talented vocalist they have this year, but Adam one upped him by stating, "After 15 seasons, you absolutely could be the biggest thing to come from this show."
After Jennifer started talking, and Kennedy broke down in tears – and then they performed an impromptu duet of the Dreamgirls song "I Am Changing" – it seems that no one else even has a chance with her…but you really never know!
To find out which coach she chooses, tune into The Voice's Season 15 premiere on September 24 at 8/7c! Watch Kennedy's full audition below.