A Salt Lake City church had its hands full of beer earlier this week when a semi-truck carrying Bud Light, Budweiser, Corona, Blue Moon, and other alcoholic beverages crashed into the church's parking lot.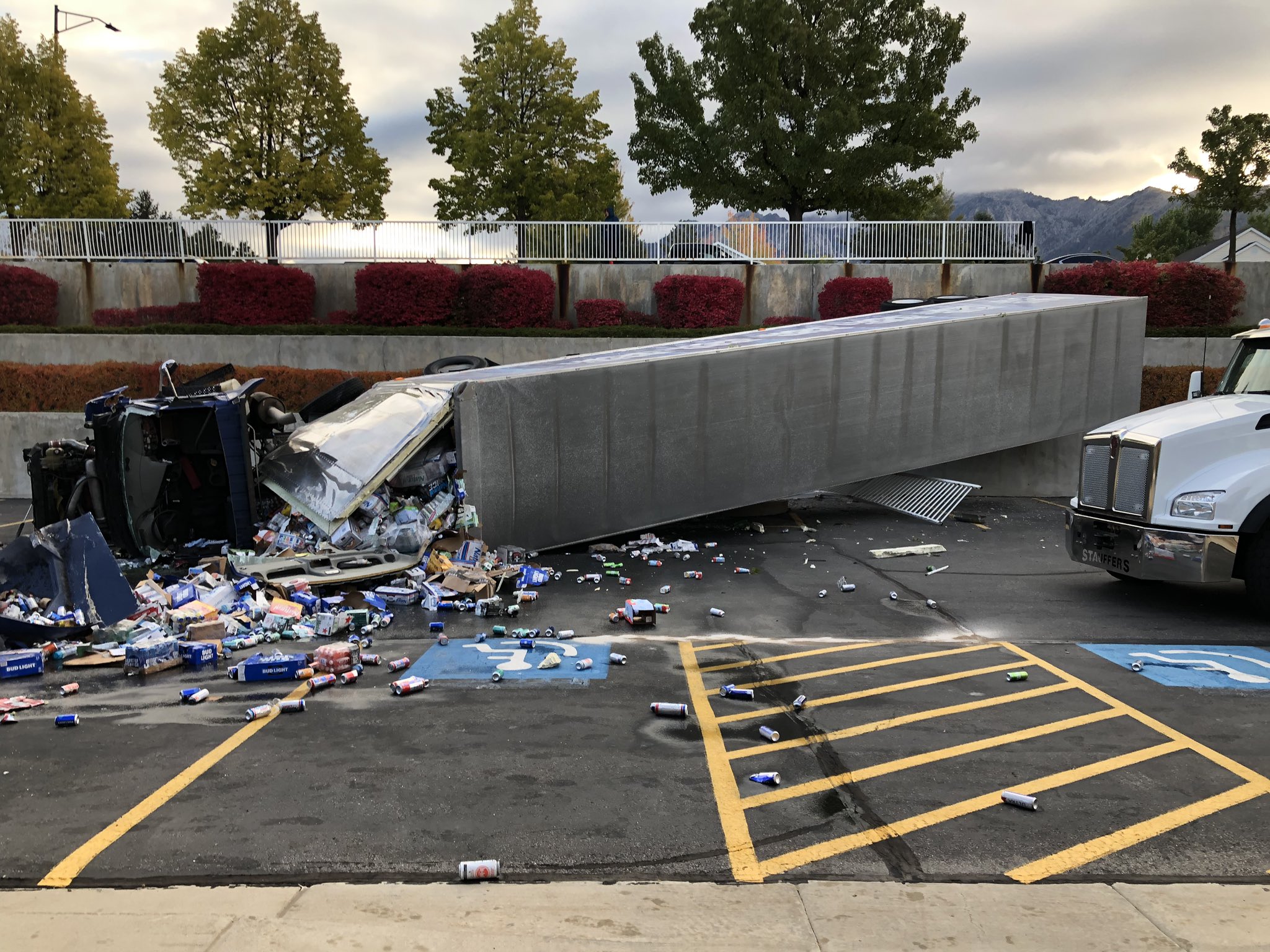 The Latter-Day Saints church, commonly called Mormon, was not damaged in the accident that occurred on a road that sits at a higher elevation than the parking lot. According to MyNews4 NBC, a local police sergeant says the semi was hit by a speeding pickup that ran a red light.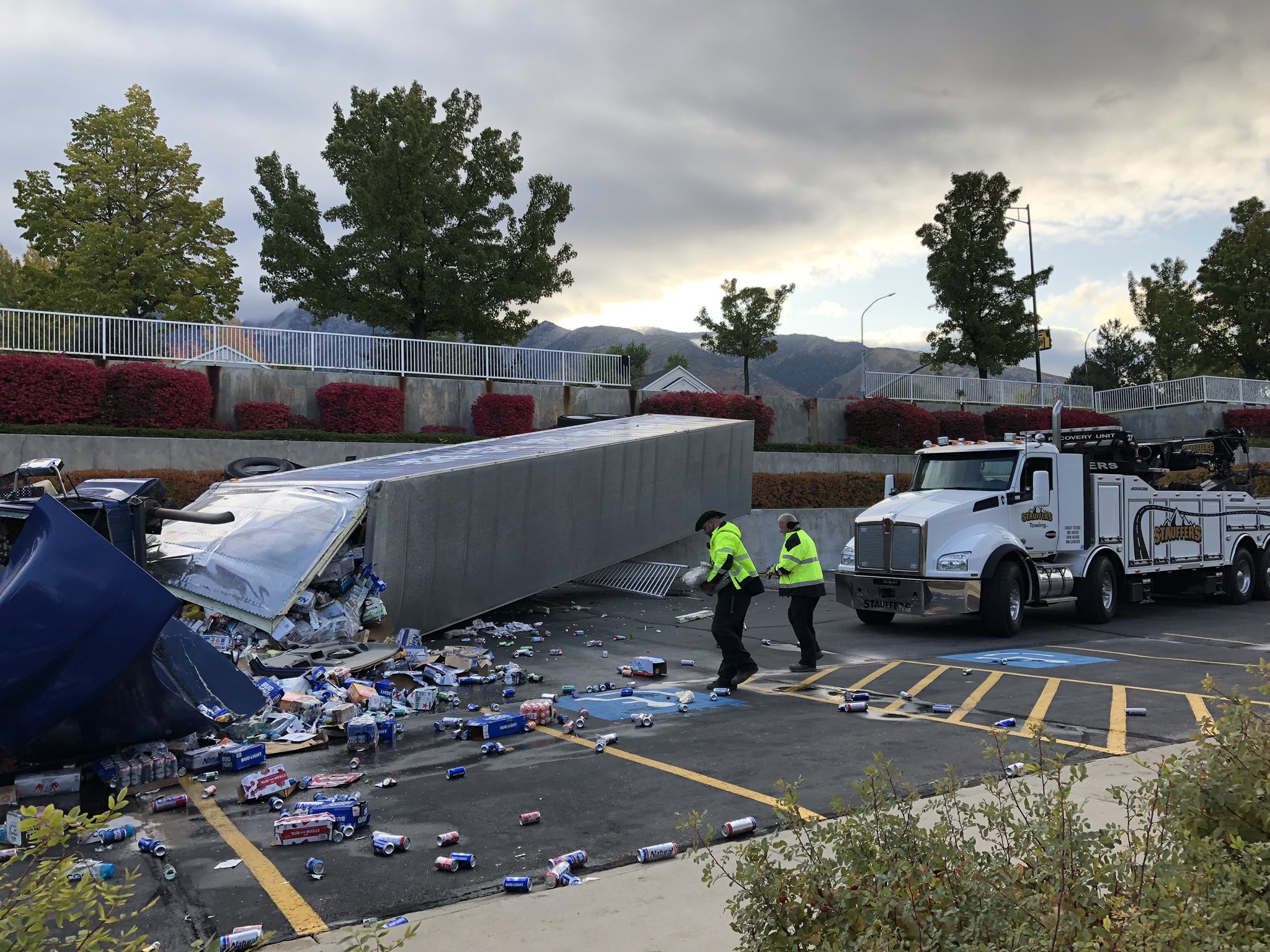 You can see the gaping hole in the fence where the truck crashed through in the above photo.
The Mormon church teaches its members to abstain from alcohol, tobacco, and other "mind-altering" substances as part of its health code they call The Word Of Wisdom.
The driver of the semi-truck suffered non-life-threatening injuries in the accident and the pickup driver who crashed into him was not hurt at all. Police say they haven't determined if the pickup driver will be cited.
Utah is known for having some of the most-bizarre liquor laws in the entire country – largely credited to the impact of the Mormon church in the area. For example, draft beer sold in Utah cannot contain more than 3.2% alcohol and that applies to beer sold in the grocery stores too.
More commonly, alcohol isn't even sold in grocery stores within the state and, instead, is sold solely through the state-run liquor stores.
The state also changed its law on drunk driving by lowering the acceptable BAC limit to 0.05% – the lowest in the country.