You never know who might show up at an American Idol audition! Fans of '90s country watching Monday night's show may have spotted a familiar face.
Billy Dean, best known for his hit songs "Billy the Kid," "Only Here For a Little While" and "Let Them Be Little," was one of the hottest acts of the '90s. With more than 20 hit singles and four gold records to his credit, Dean got his start at age 20 when he competed in the Wrangler Country Star Search. Six years later he scored a Male Vocalist win on the beloved television talent competition Star Search.
You might say that Billy Dean's appearance on American Idol was almost like coming home. Dean appeared alongside his protege, 16-year-old Chloe Channell. The two met when then-12-year-old Channell starred alongside Billy Dean in the Kenny Rogers-created holiday musical The Toy Shoppe. It was immediately clear to Dean that she had an incredible talent, and he took her under his wing, signing her to his Billy Dean Music Group.
Dean took his place next to Channell and played guitar as she sang the Keith Urban hit "Stupid Boy." It was obvious that Channell was no performance rookie. In addition to starring in a Broadway-style stage performance, the teen also appeared on Season 8 of America's Got Talent when she was just 11-years-old. She tackled Carrie Underwood's "All-American Girl" for her AGT audition and wowed the judges with her larger than life voice.
Chloe is all grown up now, but her 16-year-old voice had the same affect on the American Idol judges that her 11-year-old voice had on the AGT judges in 2013.
"I just love watching growth and potential and people pulling for you. You've got to have some people behind you to really push and understand what the business is all about," Lionel Richie told Channell." He went on to add how luck Chloe is to have mentors like Billy Dean in her corner. "I think it shows. If this is 16-years-old, I can't imagine what 19 might be."
As all three judges whole-heartedly voted Chloe Channell through to the Hollywood round, Billy Dean couldn't hold back his tears. "She's worked so hard. She's given up so many Spring breaks and so many summers to do this," Dean said.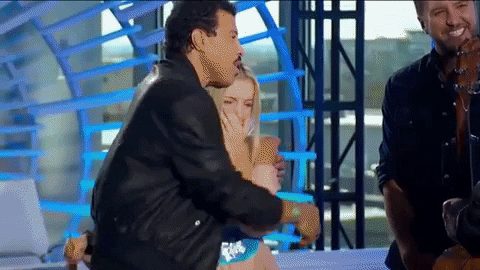 Watch Chloe Channell's full American Idol audition in the video below.