Conway Twitty's hit song "That's My Job" was recorded on November 6, 1986.
"That's My Job" is a poignant country ballad penned and performed by the legendary Conway Twitty. Released in 1987 as part of his album "Borderline," the song quickly became an emotional touchstone for many listeners.
"That's My Job" lyrics are so meaningful
The lyrics of "That's My Job" tell the heartfelt story of a father-son relationship, spanning from childhood to adulthood. Twitty's warm and emotive delivery captures the essence of the sacrifices and unconditional love that a parent provides.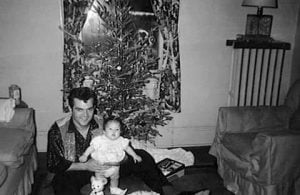 The song's refrain, "That's my job, that's what I do / Everything I do is because of you,"resonates deeply with anyone who has experienced the profound impact of a parent's support and guidance.
Twitty knows this very well, seeing as he was a father to four kids – Joni, Kathy, Michael, and Jimmy.
RELATED: Conway Twitty's Daughter Released 5 Songs & Then Vanished From The Spotlight
Twitty's vocal prowess shines through in "That's My Job," infusing every line with sincerity and vulnerability. The song's simple, yet evocative melody complements the emotional weight of the lyrics, creating a powerful listening experience.
History of the song.
Over the years, "That's My Job" has become a classic in the country music canon, cherished for its universal themes of love, responsibility, and familial bonds. It has been covered by various artists and continues to be a staple in country music playlists and radio stations.
Gary Burr wrote the song and Twitty released it in November 1987, though he recorded it a year earlier. It's one of our favorite Conway Twitty songs and has been covered many times by artists over the years.
Watch Conway perform it in 1990.