The entire lot of these new "Jesus Shoes" has sold out in just minutes – and at $3,000 per pair, that's a lot of cash to fork over for some "holy soles."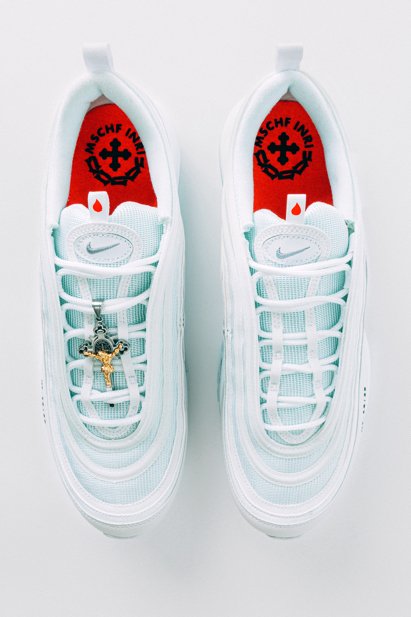 The controversial new creation from Brooklyn, New York clothing label MSCHF first went up for sale on Tuesday, October 8th – and were sold out in just a few minutes after going live.
A customized pair of Nike Air Max 97 shoes, they have received various "upgrades" to make them what MSCHF is calling "Jesus Shoes."
'COLLAB' WITH JESUS CHRIST

Around two dozens of customized Nike Air Max 97 shoes, with actual holy water injected in the soles, sold out within minutes after it was released by Brooklyn-based company MSCHF on Tuesday. (Photos from Jesus Shoes) pic.twitter.com/OIsHTq5q99

— The Philippine Star (@PhilippineStar) October 10, 2019
First, Nike is not associated with the controversial repurposing of their shoes – and the MSCHF brand purchased them at retail price before customizing them. After acquiring the shoes, they added holy water from the Jordan River and blessed by a priest into the soles, a crucifix to the laces, and a reference to Matthew 14:25 inscribed on the side.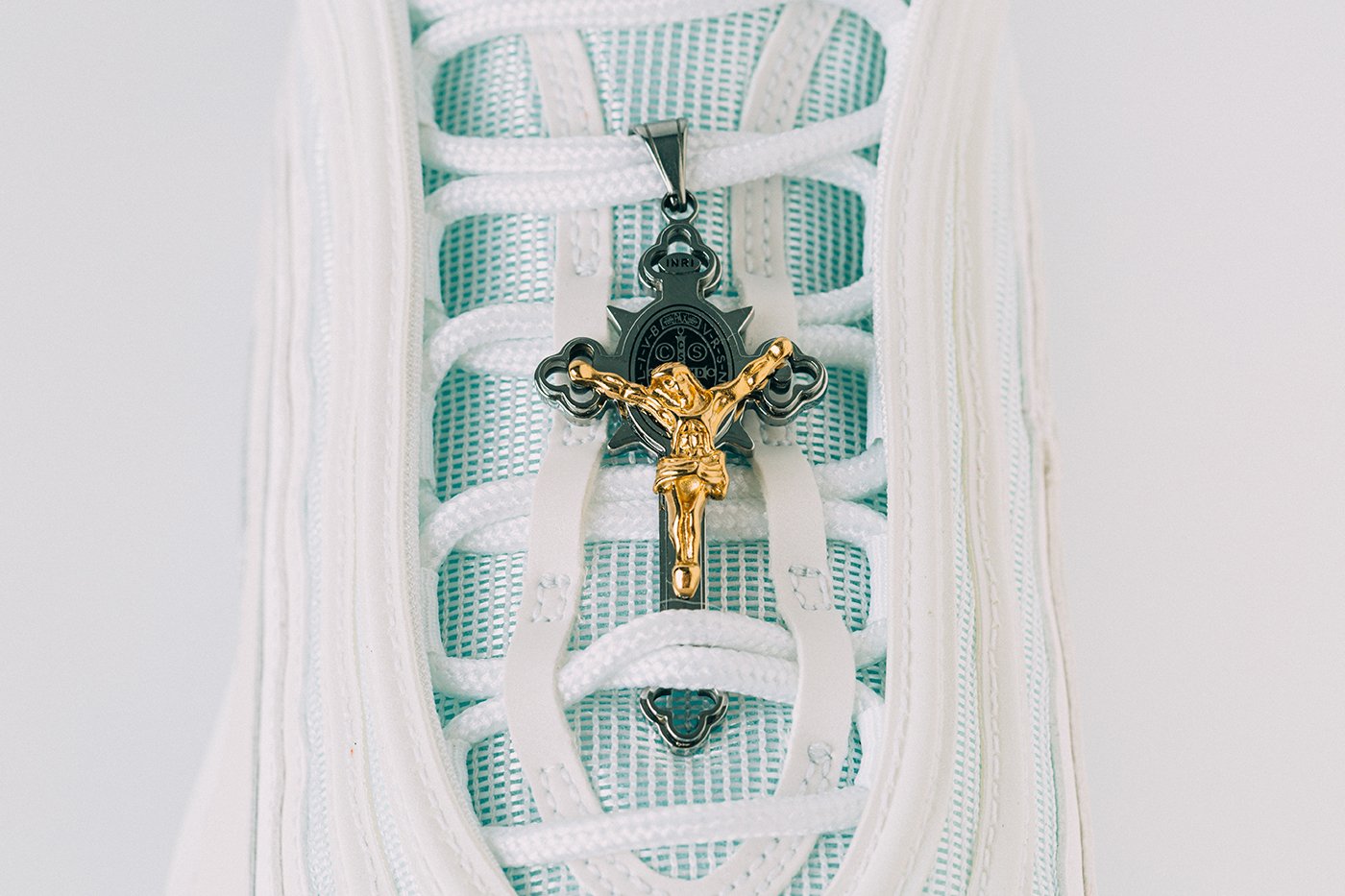 Meanwhile, a single red dot on the tongue of the shoes to represent the blood of Christ.
About two dozen pairs were available – which means the company made about $72K in a matter of minutes.